I have no exams this week....... && I'm so very boreddddd.
Hm, today consisted of..

I woke up to Chad's voice in the kitchen talking to Mom. & then after that he left & Mom & me went to town for some stuff. Then I came home and have done whatever, ever since.

Now I'm waiting on Trish to get back from school so she can help us cook supper. Oh BTW: don't cook bologna in butter..it works better and is a lot quicker in oil. && don't put mexican cheese in your eggs.. because then they taste like mexican eggs. pahahaha, i learnt that the hard way.
Other than that mishap (we had no oil or any other type of cheese so I was experimenting) Mom said I would make a good wife. I don't know..I think I would too. I know I do have him on breakfast because I can cook that real good. Now for the other stuff it takes time.

I have reached a time in my life that I'm praying REALLY hard for God to send me the man he would have me be with because I want to be a wife and a mother. That's all I want in the future. Most definately not now, because I'm 17 and I have things to do. However, in the future that's what I want most & I pray that I'm good at it. Will you guys help me pray?

I'm out of school for 8 days. Because I made all A's and whatnot plus the new schedule is coming around. La, la, la...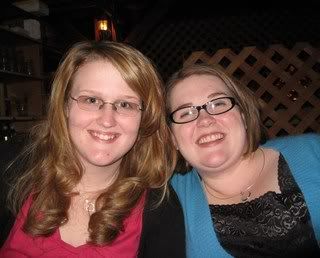 This is my brother's wife, Nikki, AKA the best sister-in-law in the world. Hm, I just love her. She is one of the most amazing people I have ever met in this world, by far. She has the best advice and when we are together I do believe we talk about anything, everything, & absolutely nothing. We always have a good time and I have to thank God for putting her into my life. <3 "I thank my God upon every remembrance of you" -Philippians 1:3