Haha, I was like a little kid today. I started at the back of the house making a snowball and rolled it to the front of the house :) It was huge!! I was excited because I was making it for my Mawmaw because she can't get out in the snow but she loves it so much.. However, on that last heave trying to push this humongous snowball up this small incline the thing attacked me!! my back locked. Who does that?



At this moment I'm sitting in this chair as still as possible hoping the pain will go away.

Smart me, still goes to bible study (a good 30 minute drive) with my brother, Andrew, driving. Wow, then when we got up there and I waddled inside I laughed (because that's what happens at the Jaynes house) and it jars me all over. I'm telling you. I forgot how bad a back could hurt since the night it locked when I was moving my dogs lot..



Pray for me that the pain shall reside and I can be able to get to school tomorrow!! I can't miss anymore days because I don't want to take unnecessary final exams!!


My brother got his girl back. So I'm pretty happy. Pray for them that they will put God at the head of their relationship as they start anew.. (I'm not pretty happy.. I'm extactic!)



I got to spend the day with my best boy today. Clayton! We finally got one chip to work in my camera and we got pictures today:



Here are a few of today :



My snowman woman. Her name is Granny Mae. haha,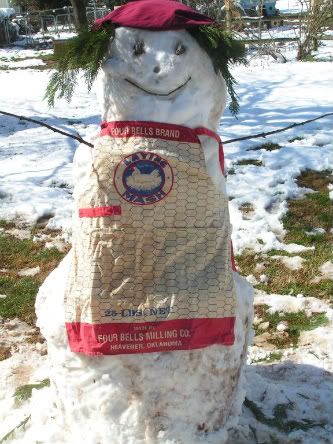 Me with Granny Mae.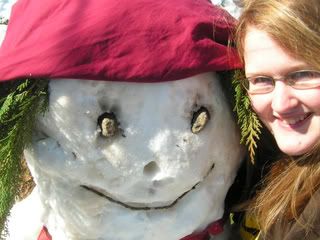 Clayton and his hat (that was actually his dad's hat when his daddy was little).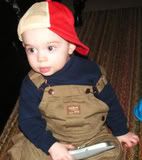 One of my very favorites today.




As you can tell we had a wonderful day. All but the pain. Ha, so now I'm going to go reside to a good book and some prayer.
'Night;